Products & Services
Vision Communication Gateway: IGVC-01
Description:
The InfluxGreen IGVC01 Vision communication gateway functions as a bridge between the PV micro  inverter system and the Inteli web-based monitoring and management software system. 

The Vision is an integral component of the InfluxGreen's micro inverter system.  It monitors the micro inverters that are connected to the PV modules. 

The Vision retrieves the energy and performance data of the micro inverter over the AC powered lines,and report  via internet to the Inteli management software system for computation and statistical analysis. 

Combined with the advanced InfluxGreen PV micro inverters, the integrated system maximizes energy harvest and  simplifies the overall design, installation and the management system.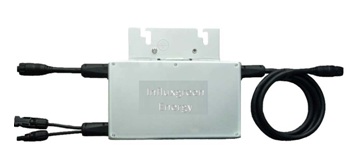 Document download - IGVC-01 Datasheet